People have been horse racing ever since 4500 BC. The art and competition behind the sport have evolved over the years with almost no similarities to date other than two. The first similarity is that horses are still the main focus of the races while the second is the gambling aspect. (Yes, gambling has been around a long time!)
In this article, we'll discuss some of the interesting factors of horse racing and how these factors intertwine to create the exciting sport many of us still enjoy: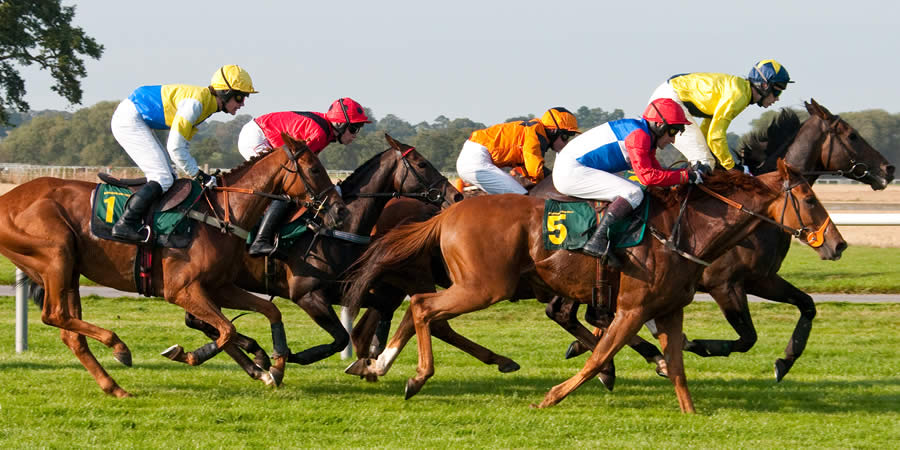 Horse Breeding and Training
You can't grab a horse from a farm and call it a racehorse. Racehorses are bred and brought up in a controlled environment where they learn disciple and speed. A well-trained racehorse will know the sound cues given by its master and act on them without hesitation. If the horse's master tells it to go faster, it will do just that.
A horse that's been bred for racing is known as a thoroughbred. While we still can't confirm the perfect method of breeding horses to gain racing horses, thoroughbreds have a higher chance of producing offspring that are good for racing. The purer your racing horse is, the higher the chance of a strong offspring.
Betting on Horse Racing
Betting has been a part of horse racing ever since horse racing was invented. For thousands of years, people have gambled with belongings, gold, money, whatever happens, to be of value at the time.
The gambling industry is growing all over. Horse racing is no exception to this rise in interest. America is one of the leading countries for horserace betting with more than $100 billion being waged by various betters in a single year.
There are many terms for horse racing bets but here are the most common ones:
Win – Your chosen horse will win the race.
Place – Your chosen horse will come first or second.
Show – Your chosen horse will come first, second, or third.
Quinella – You chose two horses who will come first and second in any order.
Exacta – You chose two horses who will come first and second in the order you picked them.
Trifecta – You chose three horses who will come first, second, and third in the order you picked them.
Superfecta – You chose four horses who will come first, second, third, and fourth in the order you picked them.
Boxed (Exacta, Trifecta, Superfecta, Quinella) – You chose the same number of horses, but they can win in any order.
As you can see, some of these betting types are more likely to occur while others are less likely. The less likely the bet is to occur, the higher your winnings. In the end, the choice is up to whether you want to aim for a higher bet with a lower chance of success or aim for a safer bet with fewer winnings.
If you want to know more about horse race betting, jetbull horse racing tips are the best for getting better odds and winning more frequently. Check them out if you want to capitalize on your horse racing bets!